SCT ESTER
THE NEW TECHNOLOGY
Professionals in the field of industrial chemistry are aware: the introduction of fully synthetic base oils of group V - esters - into lubricants enhances their functionality, fulfilling the highest lubricant quality standards. They significantly surpass all known traditional synthetic oils produced using base oils of groups III (hydrocracking) and IV (PAO).

A team of SCT scientists and engineers set an ambitious task: to use esters that are currently widely used in the aerospace industry in the mass production of lubricants for automotive engines. Today, we are proud to present to you our new technology - SCT ESTER.

We succeeded in developing, synthesizing and starting our own production of group V oils. Furthermore, we managed to find the key to the balance of economically viable use of SCT ESTER technology, meeting the highest standards of engine protection and even exceeding the standard requirements of most OEM manufacturers.

So what are the benefits of using SCT ESTER technology and what makes our oils unique in terms of engine protection?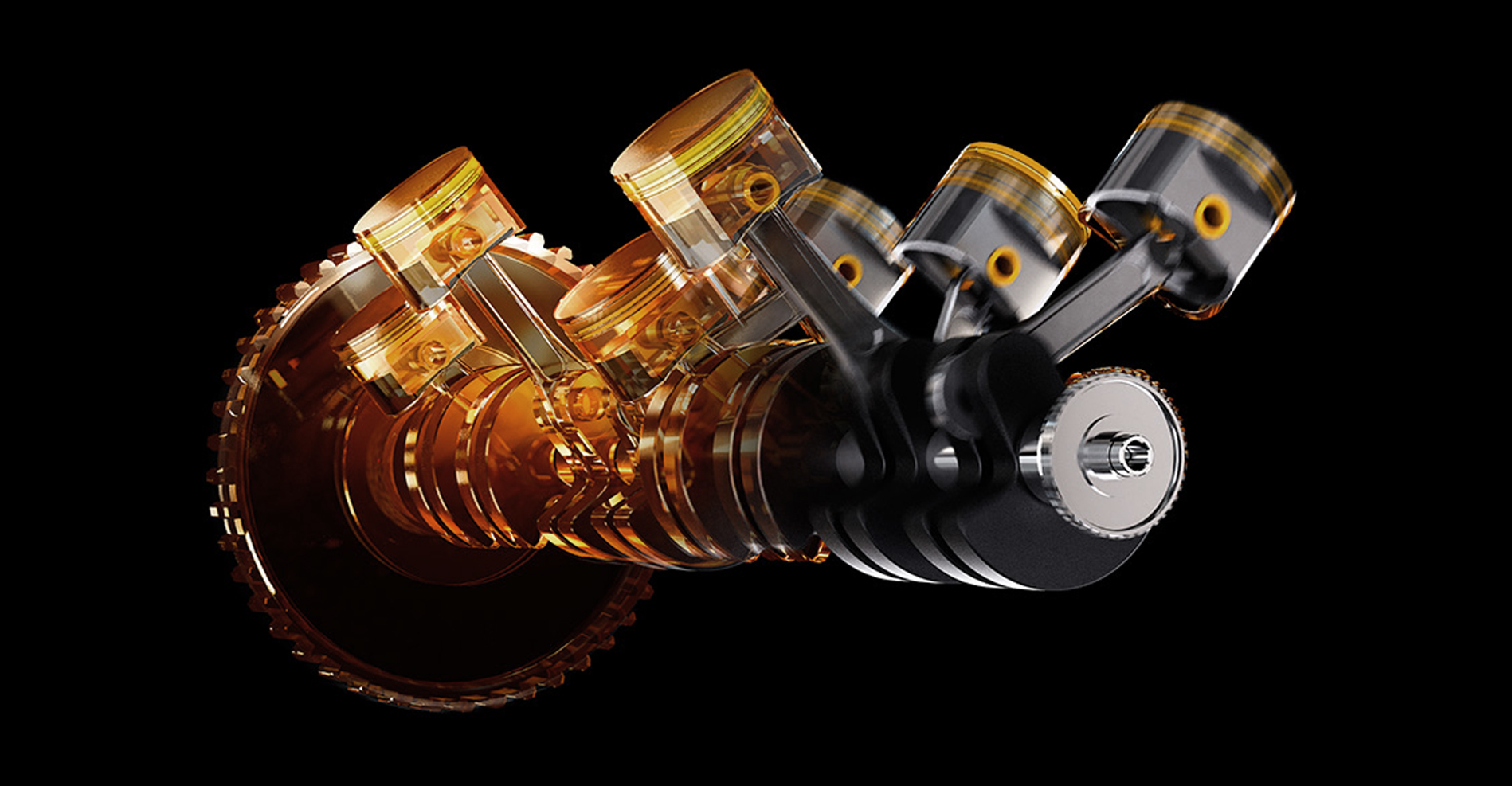 SCT ESTER molecules have negative electrical potential. This feature allows ester molecules to get attracted and, like under the influence of a magnet, adhere to the positively charged metal surface of engine parts, forming a dense protective oil film. Such coating is much less susceptible to rupture at high loads, remains on the surfaces of the engine much longer, and does not drain, allowing for a much softer and safer start of the engine.

ANTI-CORROSIVE PROPERTIES
The dense oil film of our oils also does not allow moisture and air to pass through, preventing metal parts of the engine from oxidation and corrosion.

Due to the complex structure and polarity of ester molecules, much more heat and energy are required for ester to evaporate. Consequently, the less steam is formed - the smaller is the increase in pressure. All this translate into lower volatility and a higher flashpoint.

EXCELLENT PROPERTIES AT EXTREME TEMPERATURES
The introduction of SCT ESTER esters significantly increases the viscosity index compared to previous generation base oils. On the one hand, this provides an instant and easy start of the engine due to excellent oil pumpability even through narrow channels at temperaturs up to -45C. On the other hand, such oils steadily withstand temperatures of more than 200C without boiling, foaming or changing the viscosity.

DETERGENT AND DISPERSANT PROPERTIES
Esters of carboxylic acids have a unique ability to completely dissolve and stably retain modern additives in ther structure, surpassing all previously known groups of base oils, including polyalphaolefins. In other words, additives dissolve better and integrate into the molecular environment of the oil without exfoliating and evenly working on all rubbing surfaces. Well-dispersed combustion products are completely removed from the engine to the filtration system avoiding deposits formation on the surface.

BIODEGRADABILITY AND ENVIRONMENTAL FRIENDLINESS
In comparison with other base oils, esters are much more environmentally friendly in production since esters are of plant origin. And although ester-based oils are resistant to oxidation and high temperatures, they are capable of even faster biodegradation in short periods of time without significant harm to the environment. Once in the soil, they are almost completely decomposed by bacteria within a month.

RESTORATION OF GASKETS AND SEALANTS
The ageing process of rubber parts takes place after 100,000 km in any engine, regardless of its condition. This leads to a loss of tightness and leakage of lubricants. According to statistics, up to 50 % of engines with mileages above 150,000 km face this problem to some extent. Ester molecules easily penetrate the aged and dried surface layer of rubbers and restore the previous properties of rubber seals, significantly extending the life of your engine.

FROM AEROSPACE TO THE ROAD
Currently, oils made using ester are widely used in aviation, rocket science and professional motorsport, due to their unique properties of engin protection at extreme loads and constant changes in temperature and pressure. Although esters are capable of providing the ultimate security of car engines, the relatively high cost of esters inhibits their wide use in the automotive industry.
And we made it real!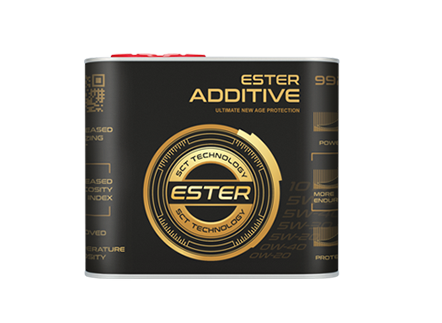 ESTER ADDITIVE
Innovative engine protection agent based on synthetic esters (oils of Group V). Metal surfaces attract ester molecules, forming a dense oil film that reduces friction and wear. Esters minimize fuel consumption and increase engine life. Thanks to low evaporation and high thermal-oxidative stability the additive prolongs oil life. Increased washing and dispersing properties prevent tar and sludge deposits. Penetrates into gaskets and rubber seals, restores their former volume and elasticity, preventing oil leakage. Guarantees smooth cold start. Compatible with all construction materials.
Application: Add to the tank in a ratio of 500 ml per 5 L of engine oil. Recommended for regular use.
Volume: 500ml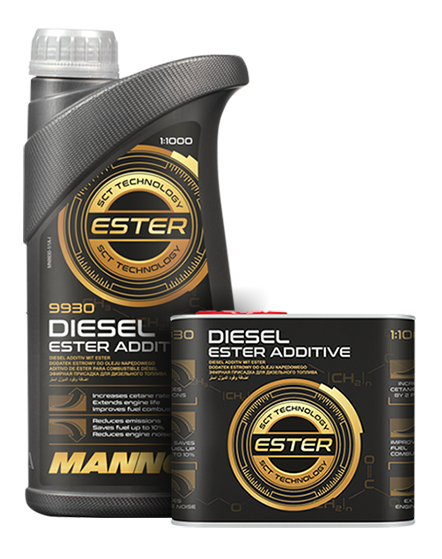 DIESEL ESTER ADDITIVE
Comprehensive antiwear additive for all types of diesel fuel. It provides lubrication of friction units of the fuel system and protects them from corrosion. Removes impurities and prevents deposits. Increases the cetane number by 1-2 points, reduces fuel consumption and prevents its oxidation and separation. Restores the elasticity of rubber seals. Reduces exhaust emissions. Application: Add to the tank in a ratio of 50 ml per 50 l of fuel. Recommended for regular use.
Volume: 1L, 500ml