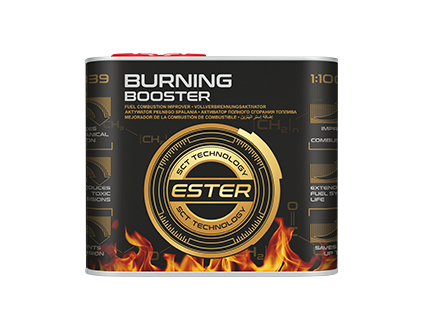 Additif d'ester pour essence (benzine) Activateur de combustion complète pour tous les types de systèmes d'alimentation des moteurs à essence. Réduit les émissions nocives de CO-CH et la consommation de carburant de 3 à 5 %. Réduit l'usure du système de carburant et prolonge sa durée de vie. En améliorant les propriétés lubrifiantes de l'essence, on réduit les frottements dans la zone du cylindre, on augmente la puissance du moteur et on prévient la corrosion.
Application : Ajouter au réservoir à raison de 50 ml pour 50 litres de carburant. Recommandé pour une utilisation régulière.
Volume: 500ml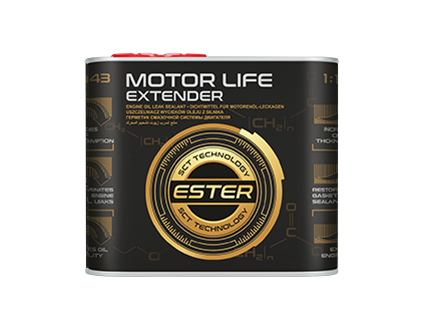 Un protecteur de moteur complet innovant à base d'esters synthétiques. Élimine rapidement et de manière fiable les fuites causées par l'usure mécanique des pièces du moteur grâce à l'ajout de modificateurs pour assurer le blocage des fuites. Pénètre les joints d'huile et les joints en caoutchouc usés, restaure leur volume et leur élasticité antérieurs. Augmente l'indice de viscosité de l'huile, développant l'épaisseur et la résistance du film d'huile. Réduit la friction et l'usure, prolonge la durée de vie du moteur, économise du carburant. Contient un colorant fluorescent pour la détection des fuites. Compatible avec tous les moteurs quatre temps diesel et essence et tous les types d'huiles.
Application: Mélanger dans un rapport de 500 ml pour 5 l d'huile moteur. Recommandé pour une utilisation régulière.
Volume: 500ml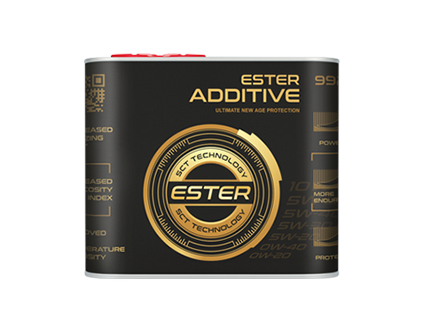 Innovative engine protection agent based on synthetic esters (oils of Group V). Metal surfaces attract ester molecules, forming a dense oil film that reduces friction and wear. Esters minimize fuel consumption and increase engine life. Thanks to low evaporation and high thermal-oxidative stability the additive prolongs oil life. Increased washing and dispersing properties prevent tar and sludge deposits. Penetrates into gaskets and rubber seals, restores their former volume and elasticity, preventing oil leakage. Guarantees smooth cold start. Compatible with all construction materials.
Application: Add in a ratio of 500 ml per 5 L of engine oil. Recommended for regular use.
Volume: 500ml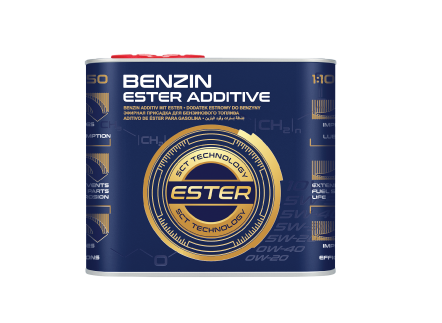 Detergent additive in gasoline for all types of fuel systems of gasoline engines (including two-stroke) based on complex synthetic esters (esters), has excellent cleaning and protective properties. Suitable for automotive, marine and industrial engines. Acts as a combustion catalyst, purifies at the atomic level, removing deposits and carbon from metal micro cracks. Eliminates problems associated with the use of low-quality or surrogate gasoline.

Application: Add to the tank in the ratio of 50 ml per 50 liters of fuel.
Recommended for regular use.
Volume: 500 ml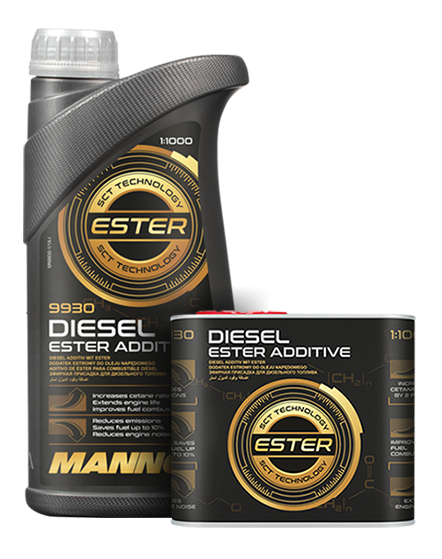 Comprehensive antiwear additive for all types of diesel fuel. It provides lubrication of friction units of the fuel system and protects them from corrosion. Removes impurities and prevents deposits. Increases the cetane number by 1-2 points, reduces fuel consumption and prevents its oxidation and separation. Restores the elasticity of rubber seals. Reduces exhaust emissions.
Application: Add to the tank in a ratio of 50 ml per 50 l of fuel. Recommended for regular use.
Volume: 1L, 500ml